Altium Winter 09 PCB design layout tools
China PCB Manufacturing, Shenzhen PCB Manufacturer, Making Circuit boards
PCB Contract manufacturer, PCB Fabrication, Turnkey assembly services
Buy Print circuit board, customer: /USA/UK/Canada/South Africa...

Altium Winter 09 PCB design layout tools
Altium Winter 09 PCB design layout tools
Altium Winter 09 PCB tools
Altium
With Altium Designer, design boards of any complexity and instantly see the board, the loaded components and sub-assemblies directly within the PCB editor. There is no need to export to a separate application or to recreate your board in an external 3D application. View and edit the PCB design in full 3D with a single click of the mouse.
Schematic/PCB Design Integrity
With Altium Designer's unified data model, your PCB remains in synchronization with the source schematics at all times.
You can generate component and net classes automatically, based on the schematic's hierarchy
You can use the schematic structure to drive the creation of component placement rooms, preserving the logical structure in the source files
Any PCB level changes are automatically reflected in the schematics - complete design synchronization as soon as you click 'Save' Interactive Routing
Altium Designer intelligently routes that path for you; just move the mouse over the path you want a track to follow. The advanced interactive routing modes are at your fingertips, and under strict rules control.
DOWNLOADS

There are now three ways to update Altium Designer.
1. Web updates from within Altium Designer
Altium Designer includes the ability to check for, download or automatically install updates from within the Altium Designer software. This is configured in the Altium Designer Preferences panel.
To be able to check for web updates, you will need to sign into your account using your SUPPORTcenter credentials.
2. Self-contained updates with setup programs
Each Altium Designer software update is also available as a separate download with its own setup program to install the update. Altium Designer Winter 09 - Software Updates
3. Web updates using a local update server
Web updates can be manually downloaded and stored on an internal file server. Each Altium Designer installation can be configured to search for and download required updates from this internal server.
Altium Designer Winter 09 - Local Update Server Setup
Altium Designer Winter 09 - Software Updates
Altium has published a set of benchmarks for 3D PCB design performance using Altium Designer, its next generation electronics design solution. Altium is a pioneer of real-time, 3D PCB design environments, with the introduction of 3D board layouts, real-time 3D ECAD-MCAD collaboration, and now (with the launch of the winter 09 release of Altium Designer) enhanced performance in the PCB design engine. The latest winter 09 release uses less memory and run faster, up to six times faster in some systems.
To help designers exploit the power of 3D PCB design in the most cost-effective way, Altium has completed performance tests of commonly available graphics cards running the winter 09 release of Altium Designer.
The gerber/PCB files for the CC2531 USB Dongle for use as a reference design is not yet ready, but it will be released when design has been fully verified. As you probably know, the CC2531 chip has not yet been officially released, and some details are still being worked on. The CC2530DK kit you got should include a note about the CC2531 USB Dongle hardware to be experimental. When ready the reference design layout files will in addition to various CC2531 pages (e.g. CC2531EMK) appear on the CC2530DK page. If doing software development you should have the schematics in Appendix C of the CC2530 Development Kit User's Guide (swru208).

I also am awaiting the reference design for the CC2531 USB dongle, and the CC2531 data sheet, neither would I mind seeing "preliminary" versions of just as a "heads up" for contemplating design options and requirements.
It would be also interesting to see a reference design of the CC2531 + CC2591, just as it would be good to see a reference design of the CC2530 + CC2591 since even that is not yet to be found though the CC2530 and CC2591 are "ACTIVE" now.
Even better would be if the CAD files for the part schematic symbols, PCB packages, PCB board designs, and so on could be made available in other CAD formats like, say, EAGLE, although I'm sure there are plenty of people that would like it in OrCAD / PADS / etc. Not everyone has CADSTAR, and there's only a limited possibility / convenience of trying to load gerber files to reverse engineer trace / pad layouts and so on given only the ability to read the gerber files. Rather than cadstar / gerber only which is partly useless to a lot of people without cadstar software it would be better to have the reference PCB's critical layout geometry exported to something like DXF or even PDF plus a set of blueprint style dimensional measurement drawing markups as is already done for the PACKAGE recommended PCB layout in most of the chip data sheets. If there's a recommended layout for not just the PACKAGE (solder pad, solder mask geometry) but also associated RF ROUTING and RF COMPONENTS as in the case of the RF parts like the CC253x / CC259x / CC24xx then that too might as well just be put at the end of the data sheet with proper drawings / dimensions / diagrams as a "typical application circuit" which is always shown in schematic form but is almost impossible to find in a more useful CAD / drawing form than gerber.

4 down vote
favorite
Question
I would like to import Gerber files into an Altium Designer PCB document for re-using an in-PCB spiral inductor but the importer fails to interpret the Gerber files in a correct way. Has anyone here knowledge on how to import Gerber files into an Altium Designer layout?
Background/What I have tried
The design containing this PCB spiral is a reference design from Linear Technologies and there are design files available for download here (clicking link will download a .zip-file). The design files contains a Mentor Pads PCB file but also Gerber files.
The ECAD system I'm using is Altium Designer 15.1. Since the Mentor PADS PCB file is of binary type I can't import it into an Altium Designer layout document. Altium designer can only import ASCII type Mentor PADS PCB files and I don't have access to conversion tools for converting from PADS binary format to PADS ASCII format. Therefore I tried to import the Gerber files into an Altium layout document. The result is not right at all, there is just a mess of top layer copper.
Altium Designer is a software package which allows electronic circuit designers to design, draw andsimulate electronic circuit boards. Altium is a vastly complex software design suite and these notesare designed to introduce the user to the fundamental principles and tools used throughout thepackage. These notes are designed to accompany the METR2800 tutorials provided by the Universityof Queensland and examples from that course are used to accurately describe certain tasks andprocesses. If you require any further details then please contact a member of the InstrumentationSupport Group (Bd 45-103).
Getting Started
- Opening Altium Designer
Altium places its own shortcut into the Window's Start Menu. The simplest way to start Altium is toopen the Start Menu and click on this shortcut.If no shortcut is available then the user should look in the 'Programs' menu to see if there is anAltium folder available. The Altium Designer Winter '09 shortcut should be available in this folder.Upon opening the program, the user will be presented with an opening window similar to the onebelow. This is the home page and is used to set up the design workspace.

I have opened the Mentor PADS PCB file into the free Mentor PADS viewer and the design looks like it is supposed to. I have also imported the Gerber files into CAMtastic (the built in Gerber viewer in Altium Designer) and the design looks like it is supposed to. I also tried to export new Gerber files from CAMtastic and then import them into an Altium Designer PCB document but I had no luck with that.
Added to original post (1)
The way I've been trying to do the import of Gerber files into an Altium Designer PCB document is that I open a new PCB document and then I import one Gerber file at a time by choosing File->Import->Gerber File. I stop after the first import since I just get a mess of tracks and pads.
Added to original post (2)
Just opening the Gerber file using the Built in Altium CAMtastic viewer is not the complete answer for me. I would like to transfer some design elements from these Gerber files into a design for reuse.
I'm pretty sure TI must have some CAD file format conversion / export utilities that could save the reference design files for the LPRF parts in other formats with only a few minutes of work, DXF at least, certainly.
Here's some examples of TI officially and recently publishing things in EAGLE CAD format; it'd be great to see that trend continue to the CC series RF parts, and even to package libraries and reference designs for any other offerings.
By the way, how's the kit so far? Have you tried to use the CC2531 USB Dongle as an RF packet snffer tool yet?
Video cards are a critical hardware element to being able to do electronics design, especially PCB layout, in new ways. Different cards also perform at different speeds when running Altium Designer, and it's not the case that the best performers are necessarily the most expensive.

With this set of benchmarks, designers can decide which card best suits their needs and budget.
Altium has also introduced new concepts in the new winter 09 release of Altium Designer to let designers explore new techniques and design possibilities. A new Field Instrumentation dashboard will help designers overcome some of the challenges of testing or remotely monitoring designs inside FPGAs. And a new plug-and-play Software Platform Builder will help designers quickly 'snap' together systems and exploit a standard set of services within the 'soft' hardware environment created inside
RELEASE INFORMATION FOR ALTIUM DESIGNER SUMMER 08
This release information outlines changes to the software, resolved issues and anything you should be aware of prior to installing Altium Designer Summer 08.
Altium Designer Winter 09 - Release Information
push and shove tracks and vias,
hug existing traces during routing,
auto-complete routes at any time,
automatically remove redundant trace segments,
and route high-speed tracks with automatic impedance control and length tuning.
And when the critical routes are done, Altium Designer finishes the job with its in-built topological auto-routing engine.
Altium Designer Winter 09
SELF-CONTAINED UPDATES
These updates can only be applied to a Winter 09 installation of Altium Designer. The following downloads include a setup program that is used to install the update.
Service Pack 1
Build 8.1.0.16385 (15895 to 16385) (228MB) exe or zip
Build 8.1.0.16385 (15895 to 16385) Libraries (9MB) exe or zip
Release Notes for the Winter 09 Service Pack 1 Release of Altium Designer

Industry and consumer electronics product design showcase: Altium at embedded world
9 January 2009
Altium will be joined by customers from a range of industries to provide demonstrations and insights into the latest release of Altium Designer at this year's embedded world show.
Read Release
Printable Version
Altium supports CADSTAR users with new import wizard
7 January 2009
Altium has added a new file importer, for CADSTAR design files, to the latest release of its next generation electronics design solution, Altium Designer. It's the latest addition to Altium Designer's design translation wizard, which already supports legacy design files from Allegro, OrCAD, DX Designer, and PADS, as well as Altium's earlier P-CAD and Protel design tools.
Read Release
Printable Version
Service Pack 2 Build 8.2.0.16457 (16385 to 16457) (1.8MB) exe or zip
Release Notes for the Winter 09 Service Pack 2 Release of Altium Designer
Service Pack 3 Build 8.3.0.16776 (16457 to 16776) (4.4MB) exe or zip
Release Notes for the Winter 09 Service Pack 3 Release of Altium Designer
UPDATES FOR LOCAL UPDATE SERVER CONFIGURATION FILES
The following downloads provide the latest web update software and the XML file for configuring a local update server. These updates correspond to the Self-contained updates in the section above and must be updated at the same time if you are using a local update server. Local update servers allow you to share updates on an internal server. End-user machines can be configured to connect to this server in order to check for and download the updates. For more information about this, please read the Altium Designer Winter 09 - Local Update Server Setup page.

The Winter 09 release of Altium Designer brings significant new and enhanced features to unify the design process, helping you create a real return on your innovation. It's the next phase in our commitment to update our solution every six months, and to continuallly introduce the features you need to create next-generation designs. Not only will you deliver more innovation in less time, but you can also explore design possibilities with a freedom unmatched by any other design system. The Winter 09 release focuses on streamlining design flows, simplifying data management, enabling rapid prototyping and concept exploration, and promoting better team collaboration - all intended to help you get your product to market faster.
At all stages of routing you work directly in the PCB editor. Transferring data back and forth between external routing tools is a thing of the past.
Uploading your Altium Files for Manufacture
We can convert your Protel 99SE and DXP, and Altium Designer 6, Summer 08 and Winter 09 PCB design files to Gerbers. Please send *.pcb or *pcbdoc files. If you would like to provide *.ddb or .prjpcb files, please ensure they contain only a single .pcb or .pcbdoc file. Because we currently don't support Altium Designer Winter 09, we will send the generated Gerber files to you for final approval before starting manufacturing.





PCB Supplier Shenzhen, China, PCB Manufacturer, Turnkey services
PCBSINO is the Top 5 PCB manufacturer company in China.
PCBSINO do rapid Prototype within 24 hours. we can make Flexible Print circuit boards and Rigid circuit boards, like FR4, High TG FR4, Rogers 4003, 4350,Al Aluminum metal Core MCPCB, Al2O3 Ceramic,Taconic,Halogen Free material, CEM-3, Fr2, CEM-1, CEM-2, 94VO, Rogers HF material, Polymide,Flexible PCB FPC etc.
we already made many type electronic product for our customer, Our turkey services team can source original components part for your project, senior Electronic engineer will follow each step of the production and do function test in PCB house.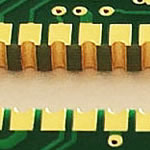 | | | |
| --- | --- | --- |
| Express PCB | | Rigid PCB Rapid Prototype,24 hours |
| Fr4 PCB | | prototype Lower to 15USD ! |
| Rapid Prototype | | Fr4 Rigid PCB Rapid Prototype China, |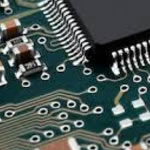 | | | |
| --- | --- | --- |
| Turnkey Services | | Turnkey PCB Assembly Services, |
| Turnkey services | | Print circuit board Manufacturing, Turnkey Services |
| Turnkey Assembly | | Through Hole PCB components wave soldering Assembly |

For furhter information, please feel free to contact us, www.pcbsino.com