Electronic Manufacturing services Factory/Company, EMS/OEM SMT House,
Mass production Factory, PCB Assembly Shenzhen,Electronic Contract Manufacturing,
contract Electronic manufacturer,company in China

Electronic Manufacturing, SMT and wave soldering, function test
we can do SMT assembly and wave soldering Electronic Manufacturing, 6 SMT line working all the day for 24 hours to make sure customer's product boards can come out quickly. customer can supply electronic components part to us, or we can procure it from distributor. after Electronic circuit boards PCBA assembly finish will do AOI test, BGA X-Ray test and electronic function test.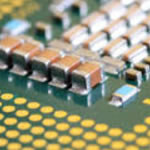 | | | |
| --- | --- | --- |
| PCB populate | | Electronic Manufacturing, Turnkey Services |
| BGA assembly | | Pick and place machine, Automatic SMT |
| SMT assembly | | Electronic Manufacturing EMS/OEM SMT House, |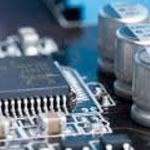 | | | |
| --- | --- | --- |
| wave soldering | | Electronic Contract Manufacturing, |
| PCBA services | | Turnkey PCB Electronic Manufacturing Services, |
| express SMT | | components part source from Digikey/mouser |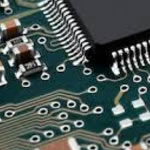 | | | |
| --- | --- | --- |
| contract Manufacturing | | low cost part advise to customer |
| Turnkey services | | BGA,QFN,0201,0402 part assembly |
| contract assembly | | X-ray testing, AOI test,function test |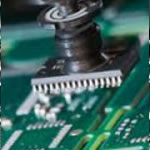 | | | |
| --- | --- | --- |
| Electronic assemby | | Wire Harness, cable assembly |
| PCB populate | | PCB Protection, Conformal Coating |
| BGA assembly | | BGA reball rework,repair |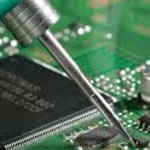 | | | |
| --- | --- | --- |
| PCBA services | | Through Hole PCB components wave soldering Assembly |
| express SMT | | Turnkey PCB Electronic Assembly Services, |
| Turnkey services | | components part source from Digikey/mouser |
Electronic Manufacturing, turnkey assembly Services
Electronic Manufacturing, PCB assembly turnkey Services
PCBSINO Electronic Manufacturing Process
There are many tasks that we must complete after you place your turn-key PCB Electronic Manufacturing order. These tasks include:

Confirm the necessary files and order details.
Order and receive the Electronic printed circuit boards and the board level components.
Order and receive the SMT paste stencil if necessary.
Program our machines from the BOM and Centroid file, before the materials arrive.
Electronic Materials are received in. Materials are audited before your job is run.
If all materials are in before noon, the Electronic Manufacturing clock starts that day. If after noon, the clock starts the next day.
A SMT stencil and stencil printer are used to mechanically apply the paste.
An automatic pick and place machine place the SMT components.
A SMT reflow oven is used to reflow the solder onto the SMT components.
BGA components are X-rayed to verify placement accuracy and to detect any solder bridges.
Thru-hole parts are inserted by hand. They may also be wave soldered depending on the board layout.
A final quality check is performed.
The finished PCB board assemblies and all extra materials are shipped back to you.

Turnkey, Quick Turn, Low-volume Prototype PCB Electronic Manufacturing Service
100% quality guarantee, offer free re-do if needed.All the Electronic parts sourced from reliable suppliers and each board will have visual inspection. AOI testing, ICT and functional test will be applied if needed.
Electronic Manufacturing will be finished from 8 hours to 48 hours when we have all the parts. We have an in-stock open part library with more than 600 parts. If all the parts are from Seeed Studio OPL, the delivery time will be 5-7 days.
Small Batch
We support small batch PCBA starting from 1 piece to 100 pieces. Verify the product with the lowest cost without extra shipping fee or processing fee for the prototype or small batch stage.

Electronic Manufacturing Types
SMT Electronic Manufacturing
BGA Assembly
Through-hole Assembly
Mixed Electronic Manufacturing
Kit Assembly

PCB Types for Electronic Manufacturing
FR4 Rigid Board
Aluminum Board
Flex Board
Rigid - Flex Board

Componet Types
Ball Grid Arrays (BGA) of 0.25mm Pitch With X-ray testing
Passive Components as small as 01005 package
Fine Pitch Components as small as 0.38mm pitch

Test Types
Visual inspection
X - ray Inspection
AOI Testing
In-Circuit Test
Electronic Functional test

Reliable suppliers for components
More than 600 in stock components ( OPL)
Help source from Digikey/Mouser/TME/Element 14

PCBSINO offer the following PCB Electronic Manufacturing services:
Quick-turn PCB assembly
Turnkey PCB Electronic Manufacturing
Partial turn-key assembly
Prototype PCB Electronic Manufacturing
Consignment assembly
RoHS compliant lead-free Electronic Manufacturing
Non-RoHS Electronic Manufacturing
Conformal coating
Final box-build and packaging

Electronic Manufacturing Factory/Company, EMS/OEM SMT
Electronic Manufacturing Factory/Company, EMS/OEM SMT
Contract electronics manufacturing services
We make electronic products – any volume, size, shape or function in the UK, USA and Asia.
Whether you're an international supplier of electronic goods, an established OEM or a small company with a bright idea, we offer a complete electronics manufacturing service from prototype and PCB assembly to volume production.

Electronics Manufacturing Services (EMS)
As an innovative PCB assembly company, PCBSINO has been a leader in the Electronics Manufacturing Services (EMS) industry for many years serving OEM customers in a variety of vertical markets. By offering PCBA, cable, wire harness and electronics assembly services, plus full system integration capabilities, PCBSINO provides its customers a highly integrated environment to move from small volum to large volume production in dramatically compressed timeframes.
Capabilities PCBA
Full range of Electronic Manufacturing Services / Electronic Device Manufacturing using the most advanced equipment, highly skilled trained and experience personnel. We provide consignment or complete turnkey manufacturing for customers in a wide range of industries. Our manufacturing capabilities include:
- Custom PCB Electronic Manufacturing
- SMT Electronic Manufacturing
- Through-Hole Electronic Manufacturing
- Cable & Harness Electronic Manufacturing
- System Builds
- Electro-Mechanical Electronic Manufacturing

Services me_ems_quality_252x167
- Engineering Prototypes – DFM, DFT and DFX
- Consignment
- High Mix – Low Volume
- Supply Chain Management
- Lead or Lead-free manufacturing
- In-house Failure Analysis
- Electronic Testing & Inspection - Simple to Complex
- Warranty/Repair – for current customers
- Product Fulfillment

Performance/Quality me_ems_services_252x
Committed to the highest standards of excellence in quality and manufacturing.
- ISO 9001:2008
- ISO 13485:2003 – Medical Devices
- AS9100:2009 – Aerospace & Defense
- ITAR – Aerospace & Defense
- Environmental regulations compliance
- Workmanship – IOC-A-610, Class II & III
- Integrated production & quality tools – Full traceability capability
- 5S & Lean manufacturing practices
- Process development based on prevention & continuous improvement activities

PCBSINO can manage the complete electronic manufacture from components procurement, PCB assembly, final assembly, software programming, product testing, packaging, goods warehousing, to shipping the finished products to your warehouse or end user.

Surface Mount pcb Electronic Manufacturing SMT
Surface Mount pcb assembly SMT
Surface Mount Technology
Employing industry standard DEK solder paste printers, Europlacer placement machines and BTU convection air reflow ovens, CEMS achieves industry standards and beyond in the accurate placement of surface mount devices. With many years experience of placing BGA, UBGA, CSP and small profile passives down to and including 0201, the plant offers a cost effective high yield solution to any SMT requirement
Key elements of our SMT PCB Electronic Manufacturing service:
High mix, low and medium volume orders.
World-class capability with solder jet printing [MY500 & MY600]
Automated SMT lines, providing fast and flexible production. [5 lines]
7-zone BTU Pyramax reflow ovens. [2 lines]
Asscon vapour phase reflow, with vacuum processing.
Mirtec AOI inspection with 5-axis cameras. [3 systems]
X-Ray, Ersascope, ERSA650 IR rework station.
Package-on-Package, 0.3 mm BGA assembly.
Complex SMT capability, BGA, PoP, µBGA, 01005,0201, 0402.
No clean process & ultrasonic and aqueous cleaning.
Second stage PTH assembly by IPC technicians.
First and foremost, looking after the Customer...
PCB Electronic Manufacturing
Production Quantities
Full System Electronic Manufacturing
Conformal Coating
BGA replacements
Cable Assemblies
Wire Stripping
Box Build
Electronic Functional test
Free issue or full turn key
ISO 9001
IPC Trained staff
Electronic Manufacturing Design Services


For furhter information, please feel free to contact us, www.pcbsino.com