Product Development Services, fast prototyping
electronics engineers specialize in the design and development of circuits
electrical/electronic equipment repair services

complete Electronic circuit design
Product Development Services

PCBSINO design team has the capabilities and skills needed to assist your product designers at any phase of the product development cycle. We can provide complete product design that begins with a sketch from your marketing group, or we can assist in completing designs your engineering group has begun or we can provide that last bit of DFM advice that brings the product to successful production launch. We are also experts at re-design for product cost reduction.

Our services include a formal new product introduction (NPI) process, which includes development methodologies: FMEA and DOE, Design for Margin/Test to Failure, and Management Checkpoint Reviews.
PCBSINO can provide a complete engineering and manufacturing solution. No matter what your quantities, we can produce everything you need and deliver a fully funtioning product.

All types of electronic hardware design; analog, digital and RF
Schematic capture
PCB Design
BOM creation
Firmware development
PC software development
Prototype building
Bench testind and debug
Full turnkey production of finished product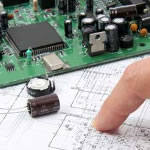 | | | |
| --- | --- | --- |
| Prototype | | PCB circuit design engineering |
| Circuit debug | | Electronic PCB circuit debug |
| development | | Electronic PCB circuit research and development |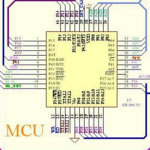 | | | |
| --- | --- | --- |
| Schematic | | Circuit schematic diagram |
| Circuit Design | | circuit board schematic research and design |
| Prototyping | | pcb schematic diagram design |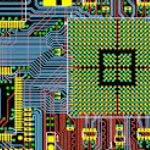 | | | |
| --- | --- | --- |
| PCB layout | | High speed PCB layout |
| BGA Layout | | BGA, SMT RF product PCB layout design |
| Tools | | we using PADs, Altium and capture... |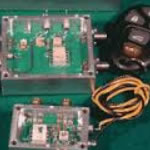 | | | |
| --- | --- | --- |
| RF PCB | | High frequency RF product design... |
| remote control | | RF remote control product design |
| Prototyping | | RF product part sourcing and prototyping |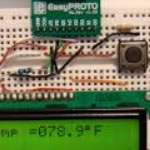 | | | |
| --- | --- | --- |
| LCD display | | LCD display board design and testing... |
| screen display | | mcu firmware code testing for display |
| Prototyping | | prototype board testing, function test |
| | | |
| --- | --- | --- |
| testing | | electronic test, circuit debug... |
| development | | electronic testing and debug, electronic engineering |
| Prototyping | | electronic prototyping and testing |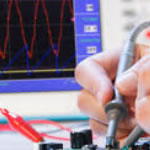 | | | |
| --- | --- | --- |
| design | | circuit design, circuit research and development... |
| engineering | | electronic design engineering services |
| Prototyping | | rapid prototyping, SMT and Through Hole Assembly |
PCB circuit Prototyping, Electronic design and development
Design & Development

Our team of professionally qualified electronics engineers specialize in the design and development of circuits for a multitude of embedded and analogue applications.
We have specialist skills in embedded processors/firmware having developed microprocessor solutions in embedded C for a range of processors that run complex and real time operating systems.
Alongside this we have developed vhdl code for fpga's implementing a range of control circuits.
Analogue circuit design is a key part of the support that we provide

From initial concept designs can be simulated and progressed through to a bespoke standalone instrument.
Examples included high speed optical transmitter/receiver circuits, servo circuit for laser intensity stabilization and high speed photo-diode circuit.
Equipment Repair Service

We provide an electrical/electronic equipment repair service for the department covering student labs, research groups as well as supporting other university wide departments who do not have the technical expertise or equipment to do their own repairs.


For furhter information, please feel free to contact us, www.pcbsino.com