Flex-rigid PCB Manufacturer Shenzhen, China, rigid-flex PCB prototyping
Contract manufacturing of Flex-rigid pcb, Mass Fabrication, rigid-flex PCB Manufacturing
Flex-rigid PCB, Low cost production,/USA/UK/Canada/South Africa

Flex-Rigid PCB Manufacturer,Shenzhen, China, double side, Multilayer Manufacturing
Flex-rigid PCB Manufacturer, Polymide-Fr4 material, UL certification, quote & order 24 hour; Flex-rigid PCB Prototyping service, High quality Rigid-Flex PCB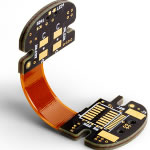 | | | |
| --- | --- | --- |
| FPC PCB | | Flexible-Rigid PCB,rigid-flex Manufacturer,Fast Prototype |
| FPC Application: | | Flex-rigid connector,touch panel...Fast Prototype |
| FPC Thickness: | | Multilayer flex-rigid PCB |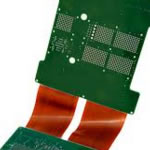 | | | |
| --- | --- | --- |
| Flex-rigid PCB | | rigid flex PCB, flex rigid Fast PCB |
| Production | | Flex-rigid PCB Mass manufacturing, Fabrication |
| Aplication | | Flex rigid PCB Medical equipment aplication |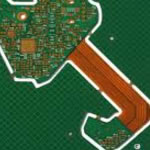 | | | |
| --- | --- | --- |
| Flex Rigid PCB | | flex rigid PCB with Membrane |
| Application | | Rigid-Flex PCB Applied for LCD Monitors |
| Treatment | | Carbon/Silver Ink Printing or Gold-plated Surface |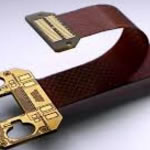 | | | |
| --- | --- | --- |
| Rigid-flex PCB | | Contract manufacturing of Flex-rigid pcb |
| Treatment | | double side, Multilayer, ENIG Surface Treatment and RoHS Compatible |
| High Quality | | Flex-rigid PCB, Low cost production,Shenzhen,China |
Rigid Flex PCB Circuit Boards
Rigid Flex PCB Circuit Boards
can you tell about Rigid Flex PCB?
Rigid flex PCB are boards combine flexible PCB and rigid board technologies in a whole PCB boards. Many Flex-rigid PCB is multiple layers rigid PCB attached flexible circuit substrates externally or internally, the internal Rigid-flex combination is more expensive, depending on the design of the application, customer can choose which type to use. The flex PCB substrates are use for a constant state of flex and are normally fix it as flexed curve during PCB fabrication or at assembly step. Rigid flex PCB are more compicated than a typical simple rigid PCB, as these Flex-rigid PCB boards are using a three-D space, which also give them greater spatial efficiency. By three dimensions application, rigid flex users can twist, fold and roll the flex PCB board substrates to achieve what shape they want for the finished application's Products.

Flex-Rigid PCB Aplication
Flex-Rigid PCB Aplication
Rigid flex PCB circuits have been used in the Army military,Medical equipment,aerospace satelite industries for about 25 years.
PCSINO rigid-flex PCB circuit board solutions are custom designed for many top application and OEMs. As a high reliability replacement for wire and wire harness hardware assemblies, flex-rigid PCB circuits provide a significant cost savings with no reduction in performance.PCBSINO provides you with the Top rigid-flex PCB boards technology for your product. PCBSINO experienced rigid-flex PCB managers and field applications engineers are happy to support you even in the development phase

rigid flex pcb technology
rigid flex pcb technology
rigid-flex circuit board solutions are custom designed for many top tier OEMs. Manufactured with dependable reliability, our flexible circuits are built to withstand the rigors of aerospace, medical, and military applications. As a high reliability replacement for wire and wire harness assemblies, flex circuits provide a significant cost savings with no reduction in performance.
When to use flex?
It's getting harder to fit everything in the box; it's also getting more costly. One solution promising to help designers meet the size constraint head on is rigid-flex PCB technology, but most design teams try to avoid using rigid-flex PCBs when product cost is an issue. But is it really as expensive as we think?
To begin with, consider the cost of the traditional rigid-cable-rigid PCB assembly to one based on rigid-flex technology. The former construction works well for short-run designs; however, it requires connectors on each board and the interconect, all of which drive up BoM cost. Additionally, the rigid-cable-rigid design is prone to 'cold joints', and reduced service life. In contrast, rigid-flex circuits eliminate these joints, making them much more reliable and able to deliver overall higher product quality and longevity. So while rigid-flex PCB technology is certainly not new, various considerations now make it much more viable – not the least of which is cost.
Rigid-Flex
Rigid-flex is a multilayer printed circuit board with both rigid and flex electric interconnecting layers. A composition of flexible and rigid substrates in a single circuit board creates unique opportunities. The technology allows designers to replace multiple PCBs interconnected with connectors, wires and ribbon cables to create a single circuit board while improving performance and reliability. Furthermore, because rigid-flex PCBs can be bent, folded or twisted, they make an ideal solution for optimizing applications with tight space limitations by using the third dimension.
RIGID-FLEX DESIGN
Designing a flex or rigid-flex circuit is very much an electromechanical process. Designing any PCB is a 3 dimensional design process, but for a flex or rigid-flex design the 3 dimensional requirements are much more important. Why, because the rigid-flex board may attach to multiple surfaces within the product enclosure, and this attachment will probably happen as part of the product assembly process. To ensure that all sections of the finished board fit in their folded location within the enclosure, it is strongly recommended that a mechanical mock up (also known as a paper doll cut out) is created. This process must be as accurate and realistic as possible with all possible mechanical and hardware elements included, and both the assembly-time phase and the finished assembly must be carefully analyzed.


For furhter information, please feel free to contact us, www.pcbsino.com