secure system pcb assembly, contract electronic manufacturing
Secure Surveillance camera, DVR Digital Video Recorder,Microwave radar induction module,
Wireless video signal transmitter,smoke detector,Family burglar system,Intelligent password lock

Secure system Secure product pcb assembly electronic manufacturing
DVR security system pcba pcb,pcb assembly line,dvd player pcb assembly
Be the first to review this product
Secure system PCB assembly company|ltd|inc|house, contract electronic manufacturing services Shenzhen, China. UK, USA, cost price quote, best supplier list,OEM|EMS|SMT
Material: FR-4, CEM-1, CEM-3, Hight TG, FR4 Halogen Free,FR-1, FR-2, Aluminum etc
Copper Thickness: 1-6OZ
Board Thickness: 0.4mm-8.5mm
Min. Hole Size: 0.2mm
Min. Line Width: 0.127mm
Min. Line Spacing: 0.127mm
Surface Finishing: HASL,HAL-LF,OSP ENIG etc
Min inner Layer Clearance:: 0.1mm
PCBA business: OEM&ODM servise
multi-layer: 1-22 layers for your choose
Silkscreen color: white black red yellow
Solder mask color: green,red,black,blue,white,etc
Warp and Twist: ≤0.7%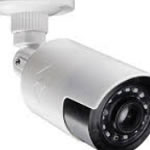 | | | |
| --- | --- | --- |
| Secure Product | | secure Surveillance camera OEM EMS pcb assembly |
| camera assembly | | secure Surveillance camera OEM EMS pcb assembly |
| Electronic mfg. | | Secure pcb assembly electronic manufacturing service |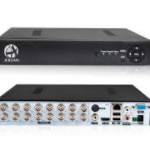 | | | |
| --- | --- | --- |
| Secure Product | | DVR Digital Video Recorder OEM EMS |
| DVR assembly | | DVR Digital Video Recorder OEM EMS pcb assembly |
| Electronic mfg. | | Secure pcb assembly electronic manufacturing service |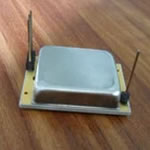 | | | |
| --- | --- | --- |
| Secure Product | | Microwave radar induction module OEM EMS |
| PCB assembly | | Microwave radar induction module OEM EMS |
| Electronic mfg. | | Secure pcb assembly electronic manufacturing service |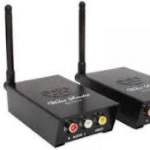 | | | |
| --- | --- | --- |
| Secure Product | | Wireless 2.4G video signal transmitter receiver OEM |
| TR assembly | | Wireless 2.4G video signal transmitter receiver OEM |
| Electronic mfg. | | Secure pcb assembly electronic manufacturing service |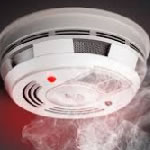 | | | |
| --- | --- | --- |
| Secure Product | | smoke detector OEM EMS pcb assembly |
| PCB assembly | | smoke detector OEM EMS pcb assembly |
| Electronic mfg. | | Secure pcb assembly electronic manufacturing service |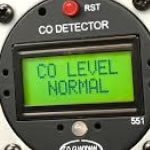 | | | |
| --- | --- | --- |
| Secure Product | | co detector OEM EMS pcb assembly electronic mfg. |
| PCB assembly | | co detector OEM EMS pcb assembly |
| Electronic mfg. | | Secure pcb assembly electronic manufacturing service |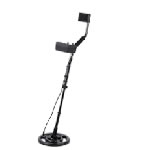 | | | |
| --- | --- | --- |
| Secure Product | | Metal detector OEM EMS pcb assembly electronic |
| PCB assembly | | Metal detector OEM EMS pcb assembly |
| Electronic mfg. | | Secure pcb assembly electronic manufacturing service |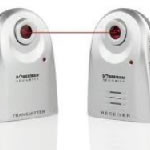 | | | |
| --- | --- | --- |
| Secure Product | | Infrared alarm OEM EMS pcb assembly |
| PCB assembly | | Infrared alarm OEM EMS pcb assembly |
| Electronic mfg. | | Secure pcb assembly electronic manufacturing service |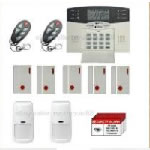 | | | |
| --- | --- | --- |
| Secure Product | | Family secure burglar system OEM EMS |
| secure assembly | | Family secure burglar system OEM EMS pcb assembly |
| Electronic mfg. | | Secure pcb assembly electronic manufacturing service |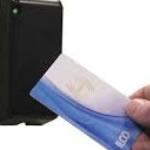 | | | |
| --- | --- | --- |
| Secure Product | | RF card OEM EMS pcb assembly |
| RF assembly | | RF card OEM EMS pcb assembly |
| Electronic mfg. | | Secure pcb assembly electronic manufacturing service |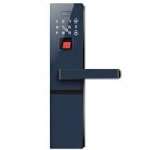 | | | |
| --- | --- | --- |
| Quick turn | | Intelligent password fingerprint lock OEM EMS |
| Lock assembly | | Intelligent password lock OEM EMS pcb assembly |
| Electronic mfg. | | Secure pcb assembly electronic manufacturing service |
Electronic Manufacturing Services for the Safety & Security Industries
Quotation Tips
1. Gerber files of the bare PCB board.
2. BOM (Bill of material) for assembly.
3. Testing Guide & Test Fixtures if necessary.
4. Programming files & Programming tool if necessary.
5. Schematic if necessary.

Electronic Manufacturing Services for the Safety & Security Industries
PCBSINO understands that safety and security products require the highest level of reliability and performance in every environment. PCBSINO supports the needs of our customers with the highest quality electronics manufacturing services, new product introduction (NPI), product traceability, and material services, and commodity sourcing to for all of your needs.

Our proven team of engineers and program managers has in-depth experience in assisting our security and safety customers launch new products into the marketplace. They provide a single point of contact for our customers, making communication on programs seamless.

Portfolio of Customer Products
Security cameras

Locks
Passport readers

Our production facilities meet strict quality standards and are certified to industry certifications including ISO 9001, ISO 13485, ISO 14001 and TS 16949.

Contact us for more information about our capabilities for custom manufacturing for the display technology industry.
PCBA Manufacturing Delivery Duration
Delivery for samples will be 10-15 WD after OEM Contact is signed and the Engineering Documents are confirmed.
For Mass production, based on the customer requirements, delivery can be done in several steps (Partial Delivery).

PCBA Manufacturing Additional Information
1. After the confirmation of Prototype, MP will be started.
2. DIP Components will be positioned only once, minimum distance between components and PCB Board will be maintained.
3. Positioning Holes and Grounding holes will be protected by high temperature resistance tape.
4. EPE Antistatic packaging is used to prevent shock and other problems.

PCBA Shipment
Standard Package
Security Device PCB Assembly
Each PCBA unit will be in Anti static bag, then the bubble bags, and then put into PCBA special carton

Home Security System
PCBSINO launching home security market. This home security system features a hockey puck-like device that is placed near the home's front door. The Guard features a key pad that will disarm the system, and devices placed at doors and windows of the home will report to the Guard if those doors or windows are opened.

This Secure system also incorporates the latest technology. Users can arm or disarm the system from their phones and will receive phone alerts if any of the devices goes off.

One of the cool things is how small and mobile the entire system is. This is due, in part, to continued advances in printed circuit boards, which allow today's devices to be smaller and more powerful than ever.


For furhter information, please feel free to contact us, www.pcbsino.com