PCB Turnkey Assembly Services in China, EMS/OEM SMT House,
components Part procurement from Digikey/mouser/RS/Farnell/ICkey
Turnkey Solution, Electronic manufacturing Services,

PCBSINO PCB assembly turnkey services
Base on customer's Gerber, BOM list and function test file, PCBSINO can make bare PCB, procure each type of components part from different distributor; PCB assembly, Function test, casing assembly, and final package. our IQC department will test each type of components part before assembly, assembly engineer will go through each step of the soldering production. these work can make sure the high pass rate of the finished PCBA product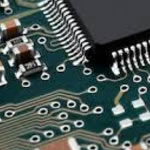 | | | |
| --- | --- | --- |
| Turnkey assembly | | Turnkey PCB Assembly Services, |
| Turnkey services | | PCB Assembly Manufacturing, Turnkey Services |
| Turnkey Assembly | | Through Hole PCB components wave soldering Assembly |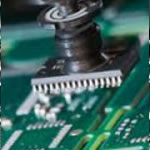 | | | |
| --- | --- | --- |
| part procure | | PCB Assembly Manufacturing, Turnkey Services |
| components sourcing | | Turnkey PCB Assembly Services, |
| part sourcing | | components part source from Digikey/mouser |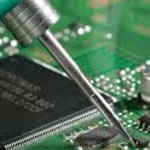 | | | |
| --- | --- | --- |
| part procure | | components part source from Digikey/mouser |
| components sourcing | | low cost part advise to customer |
| part procure | | BGA,QFN,0201,0402 part assembly |
PCB Component Procurement and Sourcing Service
PCB Component Procurement and Sourcing Service
Parts procurement usually is a frustrating and time consuming work, as we usually need to order from several or tens various supplier to complete a BOM parts procurement.
We could support you with relative easier way is because that we have established and maintained long term relationships with reliable distributors and PCB component suppliers. Our long term relationships assure we get reliable quality and relative competitive price. At the same time, we have purchase engineers that with extensive knowledge of PCB layout and parts details will check the PCB design and BOM details to help you find some mismatch and also suggest the best choice of the parts.
Components Procurement PCB Assembly, Turnkey/Final Testing, One-stop Contract Manufacturing Service
Parts procurement services offered
Worldwide supply contacts
Long term supply relationships with all major franchised distributors
Design review teams
BOM analysis and feedback
Commercial, Mil-Spec, RoHS compliance
Custom ERP/MRP solutions
Vendor managed inventory solutions
Parts Management
PCBSINO has a well-established, effective component sourcing system for low cost PCB assembly. A dedicated team is responsible for our clients' PCB components procurement and parts management. Only the parts you specified are ordered for each of your assembly jobs. A highly systematic and organized, PCB parts purchasing process is followed. We handle the entire logistics of parts and materials, and manage the procurement systems. With PCBSINO behind you, your company can focus on its core competencies.

PCB assembly Electronic Manufacturing:
PCB assembly process including adding solder paste to the board, pick and place of the components, soldering, inspection and test. All these processes are required, and need to be monitored to ensure that product of the highest quality is produced. The PCB assembly process assumes that surface mount components are being used
Solder paste: solder paste needs to be added to those areas of the board where solder is required. Typically these areas are the component pads.
The solder paste is a paste of small grains of solder mixed with flux. This can be deposited into place in a process that is very similar to some printing processes.
Using the solder screen, placed directly onto the board and registered in the correct position , a runner is moved across the screen squeezing a small mount of solder paste through the holes in the screen and onto the board. As the solder screen has been generated from the printed circuit board files, it has holes on the positions of the solder pads, and in this way solder is deposited only on the solder pads.

The amount of solder that is deposited must be controlled to ensure the resulting joints have the right amount of solder.
Pick and place: During this part of the assembly process, the board with the added solder paste is then passed into the pick and place process. Here a machine loaded with reels of components picks the components from the reels or other dispensers and places them onto the correct position on the board.
The components be pick and placed onto the board are held in place by the tension of the solder paste.

In some assembly processes, the pick and place machines add small dots of glue to secure the components to the board. However this is normally done only if the board is to be wave soldered. The disadvantage of the process is that any repair is made far more difficult by the presence of the glue, although some glues are designed to degrade during the soldering process.
The position and component information required to programme the pick and place machine is derived from the printed circuit board design information. This enables the pick and place programming to be considerably simplified.
Soldering: Once the components have been added to the board, the next stage of the assembly, production process is to pass it through the soldering machine. Although some boards may be passed through a wave soldering machine, this process is not widely used for surface mount components these days. If wave soldering is used, then solder paste is not added to the board as the solder is provided by the wave soldering machine. reflow soldering are used more widely than wave soldering.

Inspection: After the boards have been passed through the soldering process they are often inspected. Manual inspection is not an option for surface mount boards employing a hundred or more components. Instead automatic optical inspection is a far more viable solution. Machines are available that are able to inspect boards and detect poor joints, misplaced components, and under some instances the wrong component.

Electronic Test: It is necessary to do function test electronic products before they leave the factory. There are several ways in which they may be tested.

Feedback: To ensure that the manufacturing process is running satisfactorily, it is necessary to monitor the outputs. This is achieved by investigating any failures that are detected. The ideal place is at the optical inspection stage as this generally occurs immediately after the soldering stage. This means that process defects can be detected quickly and rectified before too many boards are built with the same problem.

Electronic Functional Testing
Functional Testing
PCBSINO offers Functional Testing (FCT) with its turn-key assembly services. Functional testing usually is performed after the circuit boards are assembled and AOI & visual inspections are finished. Early testing allows us to find and correct component failures, assembly defects or potential design issues at an early stage and make troubleshooting as quick as possible. Finally, customers can deliver a perfect product to their clients in a short time frame. Functional testing is done mainly to avoid assembly issues including shorts, opens, missing components or the installation of incorrect parts.

Functional testers typically use a computer that is connected to test points or a test-probe point in order to perform FCT. We determine if the boards pass or fail based on whether or not the test results meet the specified requirements by operating the software or firmware.

Functional testing is enabled by testing software, often referred to as firmware, and testing instruments such as digital multimeters, input/output PCBs, communication ports. Automated computer-based Functional Testing (FCT) is accomplished by assembly line operators who utilize testing software that interfaces with external instruments to monitor the devices under test. functional testing

PCBSINO would like to work together with customer to implement functional testing. Our testing engineer will preview your requirements such as test scope and test instruction, design the test jig if necessary, set up the instruments, and prepare the test report form and design testing workflow


For furhter information, please feel free to contact us, www.pcbsino.com