Genenis Gerber tools
China PCB Manufacturing, Shenzhen PCB Manufacturer, Making Circuit boards
PCB Contract manufacturer, PCB Fabrication, Turnkey assembly services
Buy Print circuit board, customer: /USA/UK/Canada/South Africa...

PCB Supplier Shenzhen, China, PCB Manufacturer, Turnkey services
PCBSINO is the Top 5 PCB manufacturer company in China.
PCBSINO do rapid Prototype within 24 hours. we can make Flexible Print circuit boards and Rigid circuit boards, like FR4, High TG FR4, Rogers 4003, 4350,Al Aluminum metal Core MCPCB, Al2O3 Ceramic,Taconic,Halogen Free material, CEM-3, Fr2, CEM-1, CEM-2, 94VO, Rogers HF material, Polymide,Flexible PCB FPC etc.
we already made many type electronic product for our customer, Our turkey services team can source original components part for your project, senior Electronic engineer will follow each step of the production and do function test in PCB house.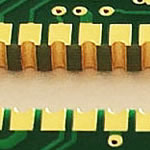 | | | |
| --- | --- | --- |
| Express PCB | | Rigid PCB Rapid Prototype,24 hours |
| Fr4 PCB | | prototype Lower to 15USD ! |
| Rapid Prototype | | Fr4 Rigid PCB Rapid Prototype China, |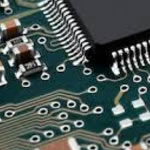 | | | |
| --- | --- | --- |
| Turnkey Services | | Turnkey PCB Assembly Services, |
| Turnkey services | | Print circuit board Manufacturing, Turnkey Services |
| Turnkey Assembly | | Through Hole PCB components wave soldering Assembly |
Genenis Gerber tools
Genenis
genesis v9 pcb gerber tutorial
Automating workflows from customer design to the production floor
Genesis 2000® creates a seamless pre-production environment for automating processes, from the customer's door to the production floor.
Genesis 2000® combines planning, product engineering, and tooling into a single seat, supported by a unified ODB++ database. Add modular integration and an intuitive interface and you have unmatched bottom line results: higher throughput and measurable cost savings.

Engineering
Engineering is well armed with numerousdepartments and engineers play the vital role in today's world. We needengineers to provide solutions for all the commercial, social and technicalproblems. We do understand that find right resource is highly challenging.RELIX has offered with an expertise to identify the right candidates to supportyour business functions.
ODB++ to Gerber Revision History
This page contains the summary of odb2gbr release dates, versions and changes/fixes made for that release.
Version 2.25 Windows 7/24/2017
Dynamic Text Fix
Fixed issue where some dynamic texts are not being converted properly. They are tied to V8 ODB++ where attributes can be tied to more than one class of thing unlike the V6 specification which allows only one.

Version 2.24 Windows 6/21/2017
Software Updates
Added "-cir_map_min_cnt:[val]" option to control the surfaces that will be converted to round flash. The default is 100 where if there are at least 100 round surfaces of the same diameter, they will be converted to a round flash. If it is set to zero, the round surfaces will not be converted into round flashes.
Fixed stackup layer output to NJB (for NetexG).
Added "-outinfo:[full_path]" option to create an output file that stores stepinfo or steplist and layerlist.
Added "-netlayers:[full_path]" option to create an output file that stores the list of steps and net specific layers.

(5) Uses QT for popups.

Version 2.22 Windows 2/28/2017
Software crash on Win XP
Fixed the synchronization error that was causing a crash on Windows XP when the optional argument "-nocopyin" was used.
Version 2.23 Windows 4/21/2017
Software Updates
Fixed text issue where the offset and width of a character is off.
Fixed barcode issue where the text inside the barcode is off in the Y direction.
Fixed thermal issue where the spokes were too narrow.

Version 2.22 Windows 2/28/2017
Software crash on Win XP
Fixed the synchronization error that was causing a crash on Windows XP when the optional argument "-nocopyin" was used.
Version 2.21 Windows 2/15/2017
Software Updates Ignore invalid lines when reading the netlist or tool list.
Fixed the issue where conversion crashes as the result of trying to render an empty string.
Updated the sample code to make use of the progress functions.
Version 2.20 Windows 9/29/2016
Software Updates
Fixed relative path issue.
Major update for LINUX builds.
Added Qt based progress. Qt libraries QtCore4.dll/libQtCore.so.4 and QtGui4.dll/libQtGui.so.4 are added in the installation. The library obd2gdx.dll has six new callback functions that need to be defined by programs using the library: NOdb2GdxCB_InitPrgsDlg, NOdb2GdxCB_ExitPrgsDlg, NOdb2GdxCB_SetPhaseInit, NOdb2GdxCB_SetPhaseTitle, NOdb2GdxCB_IncrementPhase and NOdb2GdxCB_IsCancel. These functions are declared at the included header file acs_odb.h.

Version 2.19 Windows 8/9/2016
Software Updates
Added option to disable sr optimization -nosropt (for ODB++ files where child steps overlap).
Calculate dcode start values on the fly (to minimize the dcode values when there are many).
Add multi layer selection and combine multiple layers in ODB2GDS.
We are always engaged with offering the best fitresources to our clients. We are competence to find resource in Electronics,Mechanical, Automobiles and Electro Mechanical Engineering. We are equippedwith tremendous resume data with unique sourcing methodologies to find rightcandidates with minimal time frame required to execute the assignments
Automation for speed and accuracy
With the most extensive line-mode command access in the industry and embedded automation tools, you can automate planning, job analysis, editing, photo-tool creation, drill, rout, fixturing, AOI, electrical testing outputs, and workflow management.

The accuracy of ODB++ contour-based algorithms means high repeatability, improved quality, and complete tooling consistency.
Output Formats
Auto Input
Graphic Editor
Design Analyzer
Output Formats
Multiple format translators let you choose the output device that best suits your needs. New output formats are being developed on an ongoing basis to meet changing demands. See supported formats:

ODB++ for data integrity
Gerber, CA New Genesis Price Quotes – Find Gerber, CA Genesis Dealerships
Compare Gerber, CA Genesis prices. Get free price quotes for any Genesis in Gerber, CA. See the invoice price, MSRP price, and clearance prices for all vehicles. Save big when Gerber, CA Genesis dealerships compete on price. Compare Genesis prices, pictures, reviews, local rebates and incentives, and more.

Import CAD/EDA data via the ODB++ database. ODB++ contains a range of electrical, mechanical and graphic entities, and multiple attribute capabilities. ODB++ transfers information seamlessly, without sacrificing critical data.
Serving as a central repository for all Genesis 2000® information and activities, ODB++ is a channel for full interdepartmental integration and improved communications.
New DFM environment for increased yield
Find Gerber, CA Used Cars – Compare Gerber, CA Used Genesis Pricing
View all used vehicles for sale in Gerber, CA. Compare used Genesis vehicles and get the best deal in Gerber, CA. See prices, pictures, vehicle specs and everything you need to get the best deal on a used Genesis.
Use Genesis 2000®'s powerful Design for Manufacture (DFM) tools to automate and self-check processes, quickly and without errors.
In just a few hours, you can customize DFM programs for copper balancing, pinhole elimination, soldermask, silkscreen and signal layer optimization, legend detection, redundant vector removal, and line unification.


End-to-end communications for control
Gerber, CA Auto Finance Quotes – Finance a New or Used Genesis
Bad credit auto loans and good credit auto loans for a new or used Genesis in Gerber, CA. Compare current auto financing rates and get approved before you go to the dealership. We can get financing for nearly all new or used Genesis buyers in Gerber, CA. Get a free auto loan quote today.
Gerber, CA Auto Insurance Quotes – Find Low Insurance Rates on a New or Used Genesis
Compare auto insurance rates from top lenders. Get the lowest monthly payment on a new or used Genesis in Gerber, CA. With free Genesis insurance quotes, you can save money regardless of driving history.
Stay on top of every detail and keep your entire team up-to-date with the Genesis 2000® Framework Module that delivers electronic WorkForms, WorkFlows, and Java?based CyberForms and CyberFlows. Cut paperwork while supporting communication between fabricator, customer, and board designer.






For furhter information, please feel free to contact us, www.pcbsino.com