connector Flex PCB application
China Flex PCB Manufacturing, Shenzhen Flex PCB Manufacturer, Making Flex Circuit boards
Flex PCB Contract manufacturer, PCB Fabrication, Turnkey assembly services
Buy Flexible Print circuit board, customer: /USA/UK/Canada/South Africa...

Flex PCB Supplier Shenzhen, China, Flex PCB Manufacturer, Turnkey services
PCBSINO is the Top 5 PCB manufacturer company in China.
PCBSINO do rapid Flexible PCB Prototype within. we can make Flexible Print circuit boards and Rigid circuit boards, Flex and Rigid Flex PCB, single side, double side, multilayer Flexible print circuit board
PCBSINO making many type electronic product for our customer, Our turkey services team can source original components part for your project(Digikey/Mouser/RS...), senior Electronic engineer will follow each step of the production to solve any PCB problem and our team will do final function test in PCB house.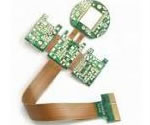 | | | |
| --- | --- | --- |
| Flex PCB | | Rigid FlexPCB Rapid Prototype |
| Flex PCB | | prototype of Flex PCB |
| Flex Prototype | | Rigid-Flex PCB Rapid Prototype China, |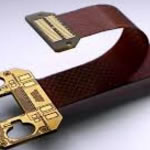 | | | |
| --- | --- | --- |
| Turnkey Services | | Turnkey Flex PCB Assembly Services, |
| PCB assembly | | Print circuit board Manufacturing, Turnkey assembly |
| PCBA Assembly | | SMT Assembly, EMS/OEM supplier China |
connector Flex PCB application
connector Flex PCB application
Maximize printed circuit performance: superior signal integrity across high-speed applications, up to 10 Gbps, strong impedance control and temperature resistance. Additionally, Molex Copper Flexible Circuits dissipate heat quickly without requiring cooling from both sides, providing optimal thermal management. Solutions can be customized for medical, data and telecommunications, industrial, and consumer applications. Single-sided

When connecting flex circuits to rigid boards, my favorite option is the pin and socket connector because they are so readily available. In particular, I prefer to use a surface mounted bottom entry receptacle on the flex circuit with either a through hole or surface mounted header on the rigid board.

This combination offers several advantages: First it simplifies the assembly process. If all of your other components on the flex are SMT devices you can solder all the components in just one pass. To use a through hole type you would have to run the flex first though the SMT line and then through the wave solder line to attach the connector.

Secondly, and more important in my opinion, by having the receptacle on top it gives a natural handle with which to disconnect the flex assembly from the rigid board. Many flex circuits are damaged when people try to disconnect them by pulling on the flex circuit instead of by taking hold of the connector.

Complete High Speed PCB & Backplane Solutions
Sanmina provides a fully integrated high speed capability, with in house design, simulation, signal integrity, EMC/RFI analysis, prototyping and production of custom backplanes, high speed PCBs, cables and enclosures.
Mission Critical PCB Solutions
Sanmina designs and produces high reliability PCBs and flex circuits for defense and aerospace, medical and robust environments. Certifications include: MIL-PRF55110 & 31032, ITAR, AS-9100, TL 9000, Telecordia GR-78-CORE.
High Speed PCBs:
Multiple sequential laminations
HDI, any layer structures
Over 70 layers
Thermal coining
Laser milling
Blind and backdrilled thru holes
High Speed Backplanes:
Panel sizes to 54 inches
Over 70 layers
Blind and backdrilled thru holes
Dual diameter holes
Heavy copper layers
Connector expertise

Finally, since the flex circuit sits down flush against the rigid board it gives you a low profile assembly. It also provides a way to mechanically fasten the flex to the board with a screw if you need it.

DVD flex FPC cable for LCD display
Inquire Now
Gold-plated printer flexible FPC cables FPC cable materials: PI film (polyimide) and copper conductor Cover film thickness: 1mi
Min. Order: 10 Pieces
FOB Price: US$ 8 / Piece

Product Description
Harting have developed har-flex, an incredibly flexible general-purpose PCB connector series. Based on on a 1.27 mm grid with SMT termination technology for internal and external Device Connectivity. The har-flex® mezzanine connector series makes active use of continuous scalability by an even number of contacts (from 6 to 100) to form the ideal basis for customized applications, ensuring that the connector is always optimized to suit specific applications of the device PCB, while covering the medium- and small-scale volume range typical of industrial devices production. Harting's innovation turns an individual design into a standard component with no need for special tooling changes reducing cost and reducing delivery times.

ZIF connections can be found in a variety of common applications including consumer electronics of personal computers, cell phones, and cable boxes; business equipment of printers, disk drives, and security systems; medical devices and equipment; aerospace components of instrumentations, displays, and communications.

These materials enable the design of increasingly complex circuits for greater functional capacity and miniaturization, while maintaining high reliability through quality and consistency.

Return Policy:
We can't accept return when the item is damaged by yourself.
We stand behind every product we sell. If you're not pleased with your purchase, we'll be happy to make an exchange or refund the product.
For any exchange or refund, we need the original receipt or a record of the purchase in our system, and the product must be in its original condition,including the box,packaging, and all the accessories.
Customers will be responsible for return shipment fee.
If buyer buy it in error or no need, buyer will be responsible on sending and return postage. When the buyer need to return the item please make sure to send a message to let me know before their return. we will provide a return information and need you to follow it.
Feedback:
Customer Support & Service is our Top Priority and We aim for 100% customer satisfaction! Positive Feedback is very important to us.
We request that you Please contact us BEFORE you give us Neutral or Negative feedback, so that we can satisfactorily address any problem.
We always leave feedback and ask that you return the Favour.
Cases:
We aim for 100% customer satisfaction! Please Contact us by Ebay Massege and await our reply before opening any case or return in the Resolution Centre.
Non Receipt:
Royal Mail themselves advise packages can take up to 14 working days to be delivered, if your item is not received in this time-frame please contact us via the 'ask seller a question tab' on the bottom of the listing page' and we will resolve your query quickly.

Under the DuPont™ Pyralux® and Nikaflex® brands, DuPont has been the foundation of the flex circuit industry for over 45 years and comprises a broad offering of materials used to make circuitry for single and double-sided flex, multilayer flex, and rigid flex applications. We are a leader in the electronics global marketplace and provide superior sales and technical support worldwide.

To prevent ZIF contact miss-alignment and creepage problems, laser routing of the ZIF circuit demand precision tolerances of +/- 25um. With integrated vision alignment, MLT's ZIF cuts hold the most challenging ZIF requirements. Many panel or board layouts require the ZIF leads to extend beyond the routing path to facilitate testing or plating prior to excising. Even with ZIF copper contacts in the rout path, MLT's hybrid laser processing can process the metal and metal-free flex areas seamlessly.

All registered trademarks and trade names are properties of their respective owners and are used only for the clarification of the compatibility of our products with the products of the different manufacturers.
Due to constant product improvements the actual product appearance might differ from the shown images. Product images are for illustrative purposes only.

To meet the required ZIF thickness (typical .012″), polyimide or polyester "stiffener" is attached under the connector circuit to create the proper thickness. The stiffener thickness is adjusted to the construction of the circuit (single sided, double sided, or multi-layered circuit). MLT laser routing processes can adjust laser energy control on the fly as the stackup thickness and materials change (i.e. transition from 4mil flex to 12mil flex/stiffener). Without proper laser energy control, the thinner circuit areas can be over processed exhibiting charring or discoloration from the higher energy required to rout the thicker flex sections or metal cutting areas.

ZIF copper contacts or fingers are exposed by coverlay openings to expose the copper fingers for the ZIF connector. MLT also provides laser services for routing or skiving coverlay or other insulating materials. For more information about laser processing of coverlay, click to READ MORE…

1
down vote
favorite
I am developing a prototype that connects sensors to a processing unit (an arduino). The sensors reside inside a boot, which is a demanding location: curved, quite tight, and subject to a decent amount of wear and tear. I have incorporated the sensors into a flex pcb that I believe will work in the location, but am having trouble figuring out how to best connect it to the processing unit.

In an idea world, the flex pcb would be a "T" shape, with the T extending outside the boot and connecting to the arduino. But a T-shaped flex pcb will be much more expensive, so at this stage I'd rather use a small PCB and run wires off it.

What is a good way to attach some signaling wires to the flex pcb? I could solder them on directly, but worry about solder taking too much of the mechanical strain. Is there some other simple option that will be secure and not add much thickness to the flex PCB?

Stacking & Flexibility

With a special SMT fixing you can rest assured of a robust and enduring connection designed to help PCBs absorb mechanical stresses. With its diverse variants har-flex is able to provides connectivity solutions for a wide range of board-to-board and cable-to-board applcations. This includes mezzanine applications with 8.0mm & 13.8mm parallel stacks with a combination of straight and angled connectors or for larger spaces an IDC cable connector can be used with a flat ribbon cable.


Multiple Pin Count Options
Harting's modular tooling concept saves designers space and increases efficiency with a choice contact numbers (from 6-100 in even numbered positions), combined with high density contact spacing.

Flexible Board-to-Board Distances
har-flex connectors come in a range of 4 different stacking heights as well as a range of angles making custom connections easy.

Freight Cost Available
View all Flexible Pcb Connectorby Xinda International (China) Electronic Co., Limited3 Star8-pin 1.0mm pitch yellow flex FPC cable for LCD monitor
Inquire Now
Gold-plated printer flexible FPC cables FPC cable materials: PI film (polyimide) and copper conductor Cover film thickness: 1mi
Min. Order: 100 Pieces
FOB Price: US$ 1.23 / Piece
Freight Cost Available
View all Flexible Pcb Connectorby Xinda International (China) Electronic Co., Limited3 StarMultilayer flexible PCB PCB manufacturer in Shenzhen
Inquire Now
DNC Electronics Co. Ltd. is a well-established electronics manufacturer. We have our own workshops, offices and strong techni
Min. Order: 1 Piece
FOB Price: US$ 1 - 10 / Piece
Freight Cost Available
View all Flexible Pcb Connector

Figures one and two show this type of connection used in a disk drive application. Figure one shows the header mounted on the header. Figure two has the flex assembly removed showing the header underneath.


Zif connectors are also a popular choice, because there is only one connector to buy. I particularly like the horizontal zif connectors placed on the edge of the rigid board. They give a nice low profile and by placing them at the edge of the board it is easy to get at the latch that secures the flex in the zif connector. Figure three shows the flex with the 1.0mm fingers that mate with the connector on the board. Figure four shows the flex inserted and secured in connector.

double-sided or multilayer options are available in flat flex cable, super flex cable and ultra-flex cable, with up to 8 conductive layers.






For furhter information, please feel free to contact us, www.pcbsino.com